getsix Services are attending Directions EMEA 2019 conference in Vienna
From 9th to 11th October, 2019 in Vienna getsix Services are attending the largest annual conference for Microsoft Dynamics Partners, giving the team a great opportunity to not only learn from Microsoft experts, but to share our ideas as part of the Dynamics mainstream! Directions EMEA is the independent conference for SMB focused Microsoft Partners, including Dynamics 365 Business Central, all Dynamics 365, Office 365 and Windows Azure partners and ISVs. It organised by partners, for partners. Directions EMEA brings together over 2500 attendees from Partners, Cloud Solution Provider and ISV companies across Europe. The Directions conference enables the Dynamics community knowledge sharing, networking and discovering new opportunities for future growth and collaboration.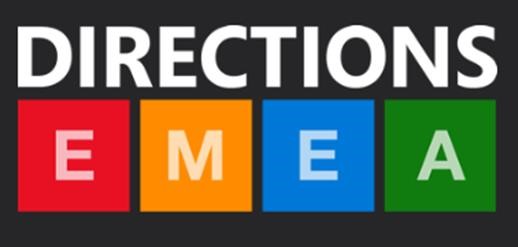 This conference enables getsix Services to become a bigger part of the 'Partner Community' to meet with Microsoft to continue effective co-operation and development with Dynamics 365 Business Central. By joining the Directions Community in 2019 we have the ability to learn how to:
Modernise your business to effectively deal with digital transformation, technological requirements, and new pricing and sales policies;
generate cutting edge apps and extensions for the Modern Client, using Visual Studio Code and AL;
participate with new Dynamics 365 Business Central on-premises and cloud customers and accelerate the migration of Dynamics NAV customers;
integrate Azure Services, Microsoft Power Platform, AL and Machine Learning in your product development to make available customers outstanding technological solutions;
augment your marketing impact and presence as CSP and global solution providers on AppSource;
work together with Microsoft and other Dynamics partners worldwide to fully benefit from the transition to the Cloud model.

The getsix Group continues to achieve Microsoft certifications to not only increase our already fantastic offering, but to provide our clients with the latest and expert IT services and solutions.

If you have not already read our publication 'HR & Payroll module for Microsoft Dynamics NAV Polish' why not make yourself familiar with it click here!
If you are indeed interested in our IT service and solutions, or have any questions, please do not hesitate to contact us.
2019
,
Accounting
,
Accounting Services
,
Azure
,
Business Central
,
Business Services
,
Consulting
,
Directions EMEA
,
Dynamics 365
,
Dynamics 365 Customer Engagement
,
Dynamics 365 Partner Conference
,
Dynamics NAV
,
EMEA
,
Finance
,
getsix
,
HLB Poland
,
HR
,
Human Resources
,
Invest in Poland
,
Investing in Poland
,
IT
,
IT Services
,
IT Solutions
,
Microsoft Partner
,
Microsoft Silver Partner
,
MS Partner
,
MSDyn365BC
,
MSDynNAV
,
NAV
,
Payroll
,
Payroll Services
,
Poland